U.S Defence Secretary, Lloyd Austin has announced that the United States will assist Australia to develop guided multiple-launch rocket systems by 2025.
Austin and U.S Secretary of State, Antony Blinken were in Queensland state on Saturday, July 29, 2023, for the annual Australia-US Ministerial (AUSMIN) dialogue with their Australian counterparts.
"The Australia-U.S. Alliance is an anchor of peace and stability," Austin tweeted.
This year's AUSMIN discussions between Blinken, Austin, Australian Foreign Minister, Penny Wong and Australian Defence Minister, Richard Marles included an agreement for the U.S to help Australia fast track local missile production from 2025 and become a secondary supplier of missiles to the American military.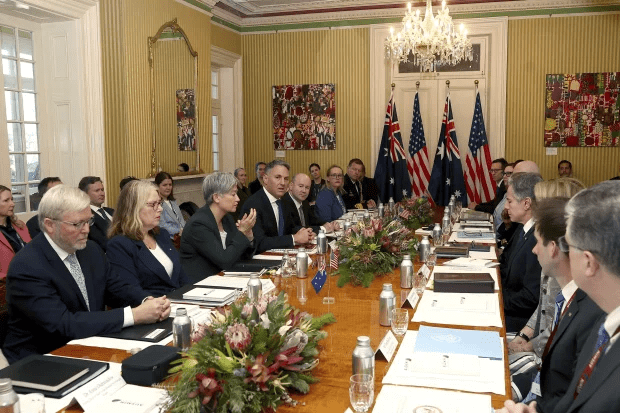 It is the first time Australia has hosted the high-level meeting since 2019 due to the COVID-19 disruption.
At a press conference, Austin disclosed, "We are pursuing several mutually beneficial initiatives with Australia's defence industry." He added, "These include a commitment to help Australia produce guided multiple-launch rocket systems … by 2025."
Austin identified US defence giant Lockheed Martin's Guided Multiple Launch Rocket System, or GMLRS, as one of the first missile models that will be produced in Australia from 2025.
The missiles have a range of up to 70km or 150km, depending on the type produced.
The US is also accelerating Australia's access to priority munitions through a streamlined acquisition process, Austin averred .
"We're also thrilled to announce that we're taking steps to enable Australia to maintain, repair and overhaul critical US-source munitions."

Lloyd Austin
The two countries agreed to boost the US presence in Australia's north, including upgrading air bases and increasing the rotation of forces including maritime surveillance aircraft and US army landing craft.
Moreover, Blinken and Austin offered assurances that Virginia-class nuclear-powered submarines would be delivered to Australia as planned despite US Senate Republicans threatening to hold up legislation allowing the transfer unless the White House invests more money into submarine construction to avoid weakening the U.S fleet.
Commenting on whether the Biden administration would heed the demand for more money, Austin stressed, "I'm confident that there will continue to be strong bipartisan support for this initiative."
"And I think it is recognised across the board that this is a capability that will add value to all of our efforts, in terms of our investment in our industrial base.
"As we embarked on this endeavour we were confident that we were placing the right amount of investment into the industrial base."

Lloyd Austin
"We Are Really Pleased"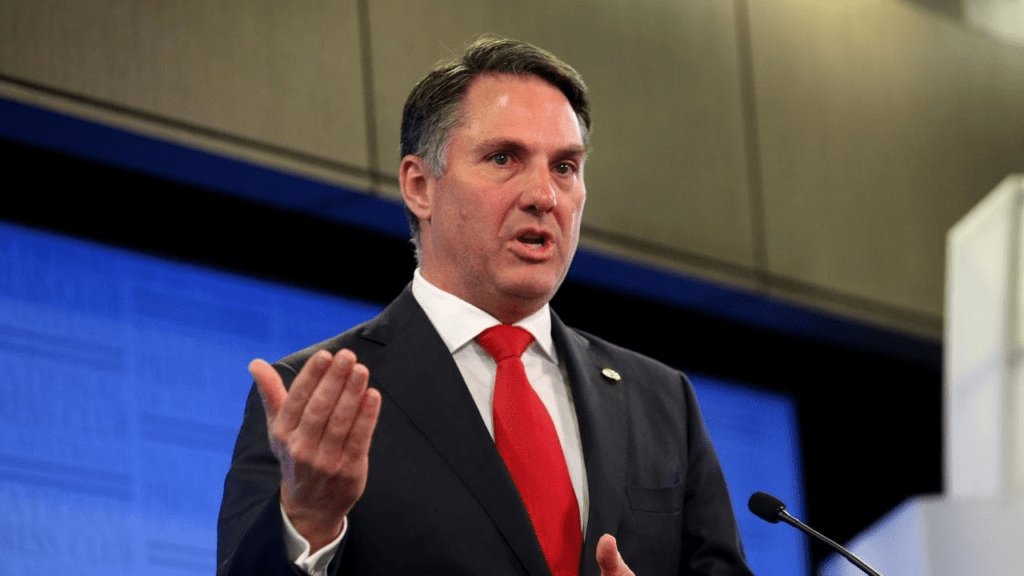 On his part, Australian Defence Minister, Richard Marles stated, "We are really pleased with the steps that we are taking in respect of establishing a guided weapons and explosive ordnance enterprise in this country."
Marles also expressed hope that missile manufacturing could begin in Australia in two years, as part of a collective industrial base between the two countries.
He added that there would be an "increased tempo of visits from American nuclear-powered submarines to our waters" as part of the bilateral engagement.
Australia and the US will also deepen cooperation on space amid concerns that it is becoming increasingly militarised. However, Marles declined to say whether cooperation would extend to offensive capabilities such as weapons in space.
"Space domain awareness will form part of the co-operation that we engage in between our two countries in terms of force posture arrangements in this area.
"That'll probably be the extent of what any of us will ever say about what else we do in respect of co-operation involving space."

Richard Marles
READ ALSO: Ghana International Bank Organizes Enterprise-Wide Risk Assessment Training for African Banks