Eni has for the third consecutive year been included in the top 10 of the best performing companies for sustainability reporting, according to the World Business Council for Sustainable Development (WBCSD).
WBCSD analysed the sustainability reporting standards of 168 leading global companies, with Eni taking third place. Regarding the total number of companies captured by the WBCSD, this shows an increase of 10 additional companies. Interestingly, none of its peers within the hydrocarbon sector falls within the 10 companies identified as examples of good practice.
Analysing Eni's sustainability reporting practice, WBCSD noted that Eni explicitly aligns its approach to sustainability, with its mission and materiality assessment outcomes. Thus, Eni's sustainability governance practices reflect an example of good practice.
Furthermore, Eni's strategy has a central focus on the goal of being carbon neutral by 2050 alongside plans for additional material topics. The Company exhibited a robust roadmap for each material topic is featured throughout the report. It also provides an overview of 2020 progress alongside short, medium-and long-term targets for the path forward for each topic.
Claudio Descalzi, Eni's Chief Executive Officer, the commented:
"We are proud of this result, which confirms the solidity of our strategy. We have shaped a plan that is concrete, detailed, economically sustainable and technologically proven, committing to reach net zero emissions by 2050."
"Our aims are clear, as stated in our own mission. We want to play a leading role in the transition ahead, fighting to protect the environment while ensuring access to energy to all, and this recognition encourages our strengths on this path".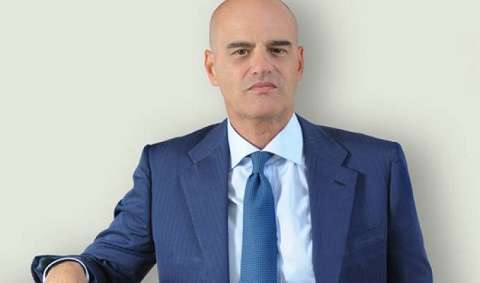 Eni's Sustainability Report reflects decarbonisation path
Moreover, Eni's latest sustainability report released in May 2021, highlights that it is on track, keenly following its decarbonisation path. By 2050, the Company aims to reach full carbon neutrality of all its products and operations. Its 2020-2022 long-term equity incentive plan also reflects its commitment to accelerate the energy transition.
The Long-term equity incentive provides targets directly linked to the company's objectives of decarbonisation, energy transition and circular economy. To further support its aims, Eni has introduced a new remuneration policy with components reflecting targets linked to the renewables installed capacity.
Peter Bakker, President and CEO, WBCSD said:
"Business leaders must move beyond business-as-usual and adopt three mindset shifts: a focus on long-term resilience; a regenerative approach beyond doing no harm; and reinventing capitalism that rewards true value creation.

"Transparency is one of the most powerful drivers of change. Companies need to apply the same level of rigor to the measurement of environmental, social and governance (ESG) risks and impacts as they do to measuring financial performance."

Peter Bakker, President and CEO, WBCSD
Mardi McBrien, the Executive Director of Climate Disclosure Standards Board remarked that:
"Regulators across the world have taken ambitious steps, in many cases making reporting sustainability-related information mandatory via a range of policy instruments. At the same time, corporate commitments such as pledges to reach net zero GHG emissions have reached an all-time high."

Mardi McBrien, Executive Director of CDSB
She further indicated that, although there has been an increase in companies reporting against the Task Force on Climate-related Financial Disclosure Recommendations (TCFD), the majority produce a standalone TCFD report. Such companies fail to integrate the risks and opportunities into their general-purpose reporting.
READ ALSO: Economists Back Calls for Replacement of TV License fee with a Media Tax