Former Minneapolis Police Officer, Derek Chauvin has been convicted of murder and manslaughter for pinning George Floyd to the pavement with his knee on the Black American's neck last year.
The case triggered worldwide protests, violence and according to experts, an "all-out reexamination" of racism and policing in the US.
The former police officer had denied charges of second-degree murder, third-degree murder and second-degree manslaughter. However, after 10 and a half hours of deliberations, the jury convicted the 45-year-old on all counts. He was remanded in custody, handcuffed and led out of the courtroom after the verdict was read.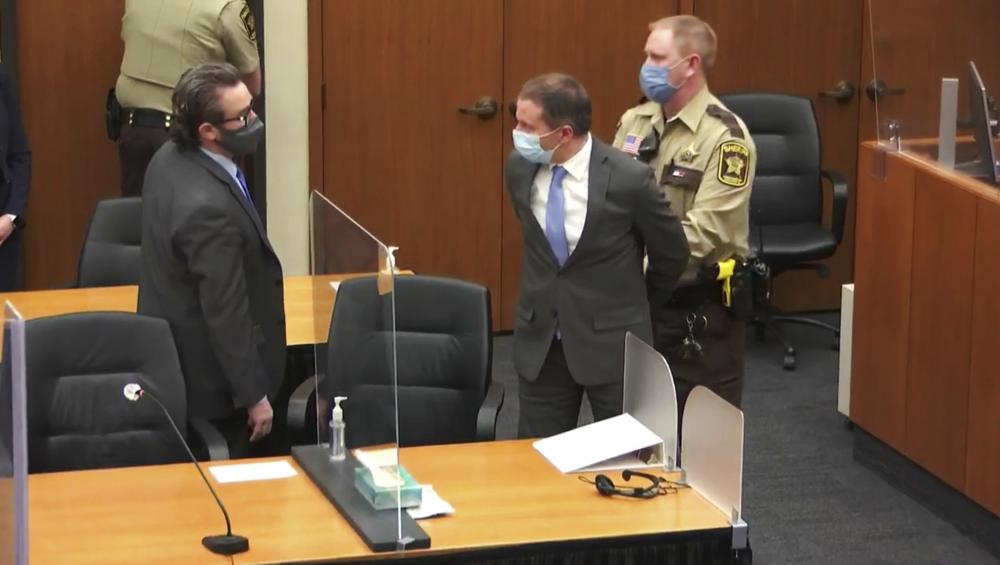 Under Minnesota's sentencing guidelines, he faces 12.5 years in prison for his murder conviction as a first-time offender. However, experts say the prosecutors could seek a maximum of 40 years if the judge determines there were "aggravating factors". His sentencing is expected to be in two months.
Outside the court building, a very large crowd of people erupted in cheers when the verdicts were announced. There were emotional scenes, as people hugged each other and cried with chants of "George Floyd" and "All three counts" breaking out.
Also, at Minneapolis's George Floyd square, where Floyd was killed and which is now named after him, people screamed, applauded and wept.
Floyd died while being restrained by Chauvin, during his arrest in the US city in May 2020. An unarmed Floyd had been apprehended after allegedly trying to use a counterfeit $20 note to buy cigarettes at a neighbourhood shop in Minneapolis.
Videos filmed by bystanders showed Chauvin's knee pressed onto Floyd's neck and back for almost nine minutes as he gasped for breath. The footage shocked the world and sparked global protests about racism and police brutality.
'We can't stop here'- Biden
US President, Joe Biden has stated that the conviction of Derek Chauvin in the killing of George Floyd "can be a giant step forward" for the nation in the fight against systemic racism.
Speaking from the White House alongside Vice President, Kamala Harris, the President averred that the country's work is far from finished with the verdict.
"We can't stop here," Biden declared.
Biden and Harris then called on Congress to act swiftly to address policing reform, including by approving a bill named 'for Floyd'.
The President also said, the entire country must confront hatred to "change hearts and minds as well as laws and policies."
"'I can't breathe.' Those were George Floyd's last words.iWe can't let those words die with him.iWe have to keep hearing those words. We must not turn away. We can't turn away."
Harris, the first Black woman to serve as Vice President, added that racism was keeping;the country from fulfilling its founding promise of "liberty and justice for all."
"It's not just a Black America problem or a people of color problem. It is a problem for every American. It is holding our nation back from reaching our full potential. A measure of justice isn't the same as equal justice"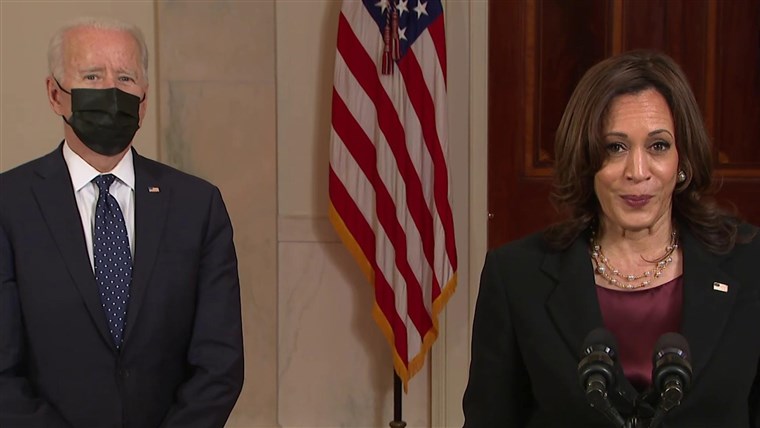 Biden revealed he addressed the nation after telephoning Floyd's family following the verdict, telling them, "We're all so relieved." He also said that he sought to comfort Floyd's young daughter, Gianna, by telling her, "Daddy did change the world."
Read Also: FAW worsening food security for 26 million people- FAO