Nollywood star Richard Mofe-Damijo, popularly known as RMD, has revealed why he was afraid to marry his wife, Jumobi Adegbesan. 
Richard and Jumobi have been married for 23 years and have two children. However, before his marriage in 2000, RMD married the late Nigerian journalist/publisher May Ellen-Ezekiel (MEE). She died in 1996 from surgery complications.
The 62-year-old actor revealed why he was initially reluctant to marry Jumobi, citing an unusual reason.
"I was terrified to marry her because she was too nice. I told her I hope you won't change when I marry you. She said no. I told her that if she changed, I would kill myself because she was so good. Before we married, I told her that my biggest problem was that I didn't deserve to marry her", he said while recalling instances where she showed him acts of kindness before their marriage.
The actor, also a former Commissioner for Culture and Tourism in Delta State in 2009, narrated a specific instance where Jumobi came to his house before they married. She met some women there, but her reaction baffled him.
"I'm like, why are you so nice? I don't get it! Why don't you say something? I was really afraid to marry her", RMD said.
Richard further disclosed that at the lowest point in his life, he would apologize to her, and her reactions always built more responsibility for him to slow down and cherish her more.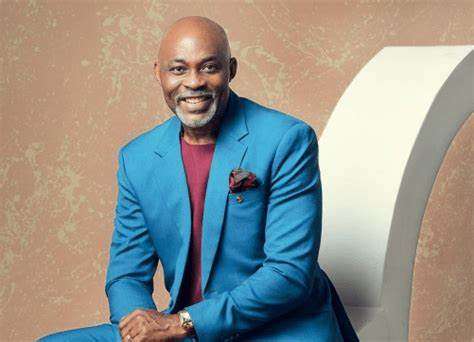 Also, RMD admitted how hard it is to be faithful in marriage, describing women as 'Delilah' and 'Jezebels'. The actor said that these days, most married male celebrities are often the target of desperate young women who aim to lure them into infidelity.
The actor noted that the temptations from these women can be irresistible if one is not careful.
"Being faithful is hard. You know, being in the line of work that we do, it's tough because let's face it. Every one of us that is married, we are the target. I mean, look at how women are. How can you escape it? Women are like Delilah. They are like Jezebel. They prepare", he said.
"The only way the enemy can perpetrate their real intention is to constantly aim at the image of God or the symbol of authority in any home. Then shut it down. It's like shooting a General on the battlefield. You drop him and then the battalion scatter. Their mission is to take down the head of the family.
"So, it's very difficult [to be faithful]. You have to get to the point where your wife understands what she is up against as well. Because if your wife is not up to speed on what she is up against, then you would be left open".

RMD
How RMD Escaped Scandals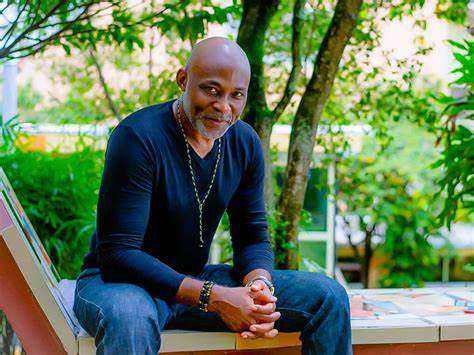 Scandals are one thing celebrities are well known for, particularly as regards their marriage and relationships.
RMD disclosed that he managed to maintain minimal scandals throughout his career with a smile through it all and tried to be civil because there are pitfalls like mine set around a person. So, one has to be very careful.
"You tread carefully, and if you manage to tread carefully long enough, you master it. It becomes a dance, you know", RMD said.
He likened his lifestyle to the famous boxer Mohammed Ali, who was once asked how he had managed to remain a champion, and he said he started by avoiding women and clubs.
"So, I avoid the clubs as well. I go when it is essential. I'm out of town if it's not work or I'm not entertaining people. I just enjoy my time with a close circle of friends who protect my flags. I'm sure to leave there safe no matter what happens", he explained.
Also, RMD asserted that a man has to get to the point where his wife understands what she is up against while she's dealing with side chics aiming for husbands.
He noted that if the wife is not up to speed, his flanks would be left open, and it would be easy to attack. He further stated that women who quickly divorce their husbands when they cheat, even if it's once, are marriages that always end because the women do not understand the role they play in such situations.
"It is not a competition; it's a partnership. They are not grounded enough. They have to understand the concept of what they are involved in", RMD said.
In comparison to how animals protect their territories, he said the couple, mainly the women, should be able to do the same.
READ ALSO: Black Sherif Partners With Ellesse For Santoria 2023 Men's Collection