Chartered Economist and lecturer at the Central University College (CUC), Mr Kofi Korle, has bemoaned the lack of conducive environment for youth who possess entrepreneurial ideas.
Speaking to the Vaultz News, Mr Korle revealed that one of the difficult problems youth are faced with is their inability to "secure a facility from a bank". He explained that raising a "collateral" proves cumbersome for the youth likewise raising "capital from our financial institutions".
That notwithstanding, he noted that government is working hard in that regard to ensure the availability of funds for the youth.
"Honestly, the environment is not conducive at all for the youth who are having great entrepreneurial ideas to get a start-up. The environment is not good at all. So, government has realized that and it's trying to sort that problem. Government has noticed that and government is trying to take that burden to provide financial assistance at a very reasonable terms and conditions for these young ones to get access to funds to start up their business ideas".

Mr Kofi Korle
Mr Korle further noted that another issue start-ups are confronted with is the "technical" aspect of business which has nothing to do with "finance". This, he explained, is because they "lack experience".
"You are a beginner you need someone to coach you… So, the economy was hitherto not favorable for the youth but I think government has rightly identified this problem and is in the right direction…"

Mr Kofi Korle
Productivity of public sector workers
Early on, the Finance Minister, Ken Ofori Atta revealed that government's payroll is full and as a result the youth has to create jobs for themselves. Touching on this, Mr Korle revealed that "on the managerial level" he has an "issue" with the comment from the finance minister because government needs to consider the "level of productivity" of public sector workers.
He mentioned that once productivity levels are high, government can make enough money to be able to pay workers.
"There are roughly about 600,000 public sector workers and we are using 60% of our tax revenue to pay them. Now, the question is: what do we as a nation get back from these 600,000 public servants who are working? Personally, I see a lot of inefficiencies in the system. If these 600,000 public sector servants are really productive, we wouldn't be having this situation where 60% of tax revenue will be going to pay public servants".

Mr Kofi Korle
Government, according to Mr Korle, will make more money and wouldn't be facing a situation of using 60% of government's revenue if productivity remains on the high.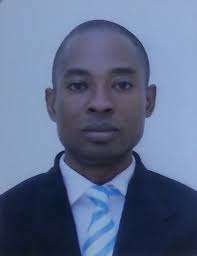 "On the managerial level, what the finance minister said is right. If you are a manager of a firm and the firm is not bringing anything, then you need to do something to at least break even. It's all about setting systematic mechanism… if we set it right, then this situation will be avoided".

Mr Kofi Korle
In its 2021 midyear budget, government disclosed that the Youthbanc, one of its initiatives, will help in financing youth-led start-up businesses across the country. Touching on its feasibility, Mr Korle asserted that the success of the initiative is all about government "setting its priorities".
He insisted that even though "resources are scarce", government still has access to wide range of resources and through that can set "some targets" and priorities.
"So, if government is trying to bring this initiative as a priority, there are resources to push that just like the free SHS. People were asking where is the money going to come from. But are we not running the policy? It's a matter of priority. That money could have gone into infrastructure. As a matter of choice, government wants to look beyond the present into the future. So, there is money that can be used to push this initiative but it's all about priorities".

Mr Kofi Korle
Read Also: Leverage Sustainable Financing to Grow Your Business – MD, GCB Bank